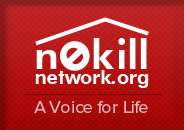 Best Friend Fur Ever Rescue Inc - Hawkesbury NSW Branch
Woof! Meow! One thing before you go…
Do you need to find a loving home for your pet?
Shelters are often inundated with pet surrenders, and do not want to provide a simple outlet that takes away the obligation of responsible pet ownership. Therefore, they would prefer that people try hard to find a solution before resorting to surrendering their pet to a shelter. If you must find a new home for a pet, please try posting to our adoption portal before placing the burden on the shelter. Direct adoptions work well and allow everyone to share in the accountability of their community!

Best Friend Fur Ever Rescue Inc - Hawkesbury NSW Branch
Visit
Best Friend Fur Ever Rescue Inc - Hawkesbury NSW Branch >>
https://www.facebook.com/bfferNSW/?ref=py_c&eid=ARA4UIfESx_77MrfbVSEdbmeBsEKm3I7SWK3-rkHXKGYlSifO8K2PK-iiZ5SnsXcxq653AyqHNrujR2F (report broken link)
Best Friend Fur Ever Rescue is a ethical "NO KILL" rescue run by volunteers in QLD and NSW.

We are located in rural western QLD where there is a huge problem with breeding. We do a last litter program where we take the pups do all their vet work including desexing. We then desex the mother of pups to help stop the breeding cycle.
We also take in the abused, dumped and surrendered adult dogs from the area.

We are a non profit charity that is focused on retraining, rehabilitating and re homing all breeds of dogs.
.
All our kenneled dogs are vet checked, vaccinated, microchipped, desexed, flea/tick and worm treated. All dogs are behaviour tested and socialised with other dogs to make sure there is no aggression.