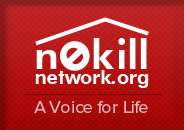 Woof! Meow! One thing before you go…
Do you need to find a loving home for your pet?
Shelters are often inundated with pet surrenders, and do not want to provide a simple outlet that takes away the obligation of responsible pet ownership. Therefore, they would prefer that people try hard to find a solution before resorting to surrendering their pet to a shelter. If you must find a new home for a pet, please try posting to our adoption portal before placing the burden on the shelter. Direct adoptions work well and allow everyone to share in the accountability of their community!

Pampered Parrots Avian Rescue (Airway Heights)
Visit
Pampered Parrots Avian Rescue (Airway Heights) >>
http://www.greenpeople.org/listing/Pampered-Parrots-22911.cfm (report broken link)
We are a Christian run rescue and have placed 500+ birds that have come through our rescue since opening our doors in 1999.

Each bird coming in has been evaluated behaviorally and medically, quarantined as deemed appropriate per individual, worked with or rehabilitated as needed and either placed in foster care for extensive positive behavior modification (extra TLC!), placed in sanctuary for those who would not benefit from continuing as a companion, or the ultimate goal of being rehomed for those ready for a family of their own.

We focus on being the small rescue with heart. We are family oriented and believe companion birds should live in a positive flock mentality. We aren't big and fancy, but we are growing. We guarantee we give each bird individualized attention and do what is right for the bird. We also DO NOT SELL BIRDS! An adoption fee is associated with each rescue based on care, vet procedures, nutrition and other comprising factors.


Address:
P.O. Box 1644
Airway Heights, WA 99001
Phone: 509-218-3438
Do you need to find a loving home for your pet?
No-kill shelters do wonderful work, but as a result, are often inundated with pet surrenders. In the unfortunate scenario that you have to find a new home for your pet, please read through the rehoming solution and articles on this page before contacting the shelter.