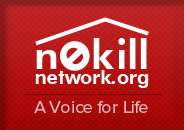 OSCAR - One Step Closer Animal Rescue of Texas (Granbury)
Visit
OSCAR - One Step Closer Animal Rescue of Texas (Granbury) >>
http://www.adoptapet.com/adoption_rescue/89079.html (report broken link)
At One Step Closer Animal Rescue of Texas, we are focused on saving as many animals lives as we can, and providing our animals with the highest levels of care possible. OSCAR was given life by a group of young women that all had the same dream; to tirelessly save animals without restriction on breed, size, or condition. We got our 501(c)3 paperwork in September of 2014 and have been running ever since.
We take in animals from city shelters, we pick up strays, and we accept the occasional owner surrender. We do not discriminate against any breed, color, or conformation. If we have a foster available, we will take it. If we do not have a foster available, we will help network it.
Our Services:
OSCAR pulls dogs from kill shelters, takes in strays and owner surrenders, spays/neuters all animals in the rescue, provides low cost veterinary services to those who qualify, and helps to educate the public on animal welfare, protection, and health needs. OSCAR representatives are available 24/7, 7 days a week to the public. We are a 501(c)3 Non-Profit organization, all donations are tax exempt.
Mailing Address:
PO BOX 674
Granbury, TX 76048
Call Us: (305) 306-SAVE
Email Us:
[email protected]
Do you need to find a loving home for your pet?
No-kill shelters do wonderful work, but as a result, are often inundated with pet surrenders. In the unfortunate scenario that you have to find a new home for your pet, please read through the rehoming solution and articles on this page before contacting the shelter.