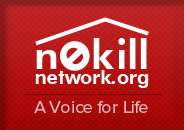 Linens For Animals No Kill Shelter & Rescue (McKinney)
Visit
Linens For Animals No Kill Shelter & Rescue (McKinney) >>
http://linensforanimals.org (report broken link)
Linens for Animals began when we - Lori Birdsong, entrepreneur & animal philanthropist and world-renowned animal chiropractor Dr. Mark Bussan, D.C., C.V.C.P. - moved to Texas to purchase land and make a home for our 7 personal dogs. Forever in search of ways to benefit animals of all kinds, we discovered the need for linens and the lack of funding to acquire them.

Our only purpose is to provide comfort to animals in need. With our status as a Certified Domestic Non-Profit Texas Corporation, we have been able to obtain and donate over 2 MILLION POUNDS of linens since late 2006. We obtain a large trailer full of linens from local hospital laundry facilities on a weekly basis and redistribute these linens as they are ordered.

New facility in McKinney, TX. Opened in spring of 2010. Shelter Coordinator Dedra Shaver lives onsite. Phone: 817-210-7856
Address: 5982 FM 1827, McKinney, TX, 75071
Dogs & cats.
Do you need to find a loving home for your pet?
No-kill shelters do wonderful work, but as a result, are often inundated with pet surrenders. In the unfortunate scenario that you have to find a new home for your pet, please read through the rehoming solution and articles on this page before contacting the shelter.