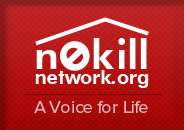 Woof! Meow! One thing before you go…
Do you need to find a loving home for your pet?
Shelters are often inundated with pet surrenders, and do not want to provide a simple outlet that takes away the obligation of responsible pet ownership. Therefore, they would prefer that people try hard to find a solution before resorting to surrendering their pet to a shelter. If you must find a new home for a pet, please try posting to our adoption portal before placing the burden on the shelter. Direct adoptions work well and allow everyone to share in the accountability of their community!

Animal Rescue League of Western Pennsylvania (Pittsburgh)
Visit
Animal Rescue League of Western Pennsylvania (Pittsburgh) >>
http://www.animalrescue.org/ (report broken link)
We are an open admission (also known as open door) shelter, which means that we never turn an animal away, we never tell a person who comes to us distraught with an animal they can't keep because their home is being foreclosed, or an animal that is aggressive, that we're full, or we can't take it or that they have to drive to another place to repeat their story and go through the trauma of surrender yet again. We never "don't have space" we never "don't have time or resources". Somehow, some way we always "figure it out".

We DO euthanize animals. We do NOT euthanize animals on a time limit. There is no such thing as "Buffy has 48 hours to get out or the shelter will put her to death". When we are forced to euthanize animals EACH animal is given the respect of having a committee of people (one from each department in the shelter) who make a unanimous decision on what to do next. The decision MUST be unanimous and MUST include a plan for the animal with the goal of making each day better than the last.

We DO have an extensive network of volunteers (at last count we had 516 volunteers to help with hands on care of cats, dogs and small companion animals as well as behind the scenes other help.)

We DO have an extensive network of fosters, including a program that we call "Finder Foster" which involves having someone who finds an animal that if we know at the point of intake is too ill to be able to make it on the adoption floor, we'll intake it into our system, provide the finder with medication and schedule a return intake date for a recheck so the animal has a fair chance of getting adopted *as opposed to* being simply discarded at the initial intake. We've been able to save hundreds more animals each year since we started asking people to do this. Not everyone obliges but many people step up simply because we ask them to.

We DO have a low cost clinic that not only serves the shelter population but also the community at large. The clinic ONLY sees clients that have pets who are spayed or neutered (or are having the initial appointment for the spay/neuter surgery) and for many of the people in our low income neighborhood, if we weren't there, their pets would receive NO medical care at all. We DO offer behavioral support at almost no cost and offer basic obedience classes at a reasonable price as well.

We DO offer both low cost spay/neuter AND TNR

We DO participate in offsite educational and fundraising events. We were the 2012 Community Engagement WINNER for the ASPCA Rachael Ray $100K challenge.

In 2012 we increased our adoption numbers from 2011 by over 500 animals by engaging volunteers in adoption events at places from Pet Expo to Wedding Clickers. Essentially any event that we can get invited to that will allow us to bring animals to be adopted we're there.


Address:
6620 Hamilton Avenue
Pittsburgh, PA 15206
Phone: 412-661-6452
Do you need to find a loving home for your pet?
No-kill shelters do wonderful work, but as a result, are often inundated with pet surrenders. In the unfortunate scenario that you have to find a new home for your pet, please read through the rehoming solution and articles on this page before contacting the shelter.