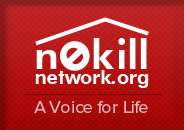 F5RS, Frisky Ferrets, Fuzzies, & Feathered Friends Rescue & Sanctuary (Youngstown)
Visit
F5RS, Frisky Ferrets, Fuzzies, & Feathered Friends Rescue & Sanctuary (Youngstown) >>
http://F5RS.Petfinder.com (report broken link)
F5RS (Frisky Ferrets, Fuzzies, & Feathered Friends Rescue & Sanctuary) is dedicated to the practice and promotion of the idea that life is guaranteed to all healthy, sick, injured, or behaviorally unsound animals where medical and/or behavioral intervention can provide quality of life. At our facility, each animal receives individual consideration, regardless of health, age, prior abuse or trauma, or feral status. We provide care and treatment for all animals as needed, including veterinary care, appropriate nutrition, exercise, clicker training, and socialization with people and other animals.
All potential adopters are rigorously screened and all adopted animals leave the facility with a veterinary wellness check, conversion to a healthier diet, and proper socialization skills. Rabbits are spayed or neutered. All animals deemed unsuitable for adoption live out their lives with all the necessary amenities. It is our vision that proper education, combined with proper match of adopter and adoptee will promote responsible companion caretakers - therefore creating happier, healthier companion - animal relationships.
We are a NO KILL small animal and parrot rescue and sanctuary!
Call Us: 330-881-6543
Email:
[email protected]
Like Us: facebook.com/F5RS1
Do you need to find a loving home for your pet?
No-kill shelters do wonderful work, but as a result, are often inundated with pet surrenders. In the unfortunate scenario that you have to find a new home for your pet, please read through the rehoming solution and articles on this page before contacting the shelter.