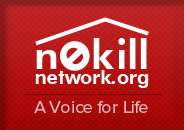 People's Anti Cruelty Association or Albuquerque Animal Rescue
Visit
People's Anti Cruelty Association or Albuquerque Animal Rescue >>
http://www.nmpaca.org (report broken link)
PO Box 21280
Albuquerque, NM 87154

PACA / AAR, incorporated in 1973, is the oldest no-kill animal rescue group in New Mexico. Our main focus is abandoned, abused cats and dogs. We provide all needed medical care, spay / neuter, as well as any major surgery required. We also provide a safe haven until an adoptive home is found. Our foster care program places animals in a home enviroment allowing us the opportunity to assess their personalities and specific needs. This process gives us the ability to place the animal in the "right" adoptive home by matching the needs of the adoptive person or family with the most suitable animal available.


Do you need to find a loving home for your pet?
No-kill shelters do wonderful work, but as a result, are often inundated with pet surrenders. In the unfortunate scenario that you have to find a new home for your pet, please read through the rehoming solution and articles on this page before contacting the shelter.