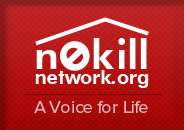 Woof! Meow! One thing before you go…
Do you need to find a loving home for your pet?
Shelters are often inundated with pet surrenders, and do not want to provide a simple outlet that takes away the obligation of responsible pet ownership. Therefore, they would prefer that people try hard to find a solution before resorting to surrendering their pet to a shelter. If you must find a new home for a pet, please try posting to our adoption portal before placing the burden on the shelter. Direct adoptions work well and allow everyone to share in the accountability of their community!

F.L.O.C.K. For the Love of Cats and Kittens (Las Vegas)
Visit
F.L.O.C.K. For the Love of Cats and Kittens (Las Vegas) >>
https://www.animalshelter.org/shelters/FLOCK_-_For_Love_Of_Cats__Kittens_rId2904_rS_pC.html (report broken link)
F.L.O.C.K. is a non-profit, no-kill, volunteer-based cat rescue organization dedicated to saving the unwanted and abandoned cats and kittens throughout the Las Vegas Valley. Our dedicated volunteers devote countless hours to rescuing, feeding, doing TNR (Trap, Neuter and Return), providing medical care, fostering, transporting, fundraising, adoptions, answering the F.L.O.C.K. phone line set up for concerned individuals with cat-related problems, office work, and the numerous other tasks necessary to continuing our mission.

As for the cats, the ones that are adoptable are medically checked out, spayed or neutered, given all shots and placed in excellent foster homes until they can be adopted out to a loving family. Feral cats, who are usually not adoptable, are part of our TNR Program. Their ears are tipped to indicate they have been spayed or neutered. They receive all shots and are given any veterinary care needed before being returned to their colony caretakers who nurture them and make sure they are getting everything they need to live out their lives happily and healthy.


Address:
1930 Village Center Circle, #3-704
Las Vegas NV 89134.
Do you need to find a loving home for your pet?
No-kill shelters do wonderful work, but as a result, are often inundated with pet surrenders. In the unfortunate scenario that you have to find a new home for your pet, please read through the rehoming solution and articles on this page before contacting the shelter.