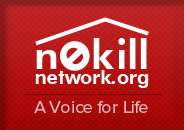 Calhoun County Animal Center, Inc (Battle Creek)
Visit
Calhoun County Animal Center, Inc (Battle Creek) >>
http://www.petfinder.com/shelters/MI470.html (report broken link)
Find a precious four-legged friend for your family at Calhoun County Animal Center. We work with Calhoun County and the city of Battle Creek to find good homes for all types of dogs and cats that have made their way to our facility. With extensive education, a large clean facility, and a passion for animals, you can be sure that we take exceptional care of our adored animal friends. Make a loving addition to your home today!
We are a 501 (c) (3) not-for-profit organization and all donations made to the shelter are tax deductible.
Calhoun County Animal Center, Inc.
165 S Union Street
Battle Creek, MI 49014-4952
Phone: (269) 963-6582
Fax: (269) 963-9029
Email:
[email protected]
Do you need to find a loving home for your pet?
No-kill shelters do wonderful work, but as a result, are often inundated with pet surrenders. In the unfortunate scenario that you have to find a new home for your pet, please read through the rehoming solution and articles on this page before contacting the shelter.