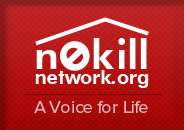 Homeless Animal Rescue & Placement Services (HARPS)
Visit
Homeless Animal Rescue & Placement Services (HARPS) >>
http://www.adoptapet.com/adoption_rescue/71693.html (report broken link)
PO Box 7363
Warner Robins, GA 31095

Homeless Animal Rescue and Placement Services, Inc., otherwise known as HARPS, Inc., is an all volunteer, nonprofit, 501(c)(3) organization dedicated to the rescue, care and adoption of abandoned, abused and unwanted animals in the Middle Georgia community.

Our mission is to provide the necessary veterinary care for the animals in our program and place them in permanent homes where they will be treated with the love and respect that they deserve. We also strive to educate the public regarding responsible companion animal care and the importance of spaying and neutering. Animals in our program reside at private homes of foster caregivers and remain within our organization until a permanent home is found. Several caring veterinarians help HARPS by providing low cost spays and neuters and other necessary veterinary care.

In addition to finding homes for the animals in our program, we are also looking for caring, reliable foster homes.

Do you need to find a loving home for your pet?
No-kill shelters do wonderful work, but as a result, are often inundated with pet surrenders. In the unfortunate scenario that you have to find a new home for your pet, please read through the rehoming solution and articles on this page before contacting the shelter.