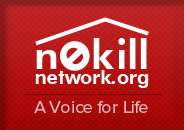 Sebastian County Humane Society dba HOPE Humane Society
Visit
Sebastian County Humane Society dba HOPE Humane Society >>
https://HOPEHumaneSociety.com (report broken link)
HOPE Humane Society was established in 1937 and has been providing care for stray pets for over 80 years. We promote the notion that human and animal life are interdependent and that all animals, human and non-human alike, have needs and rights; most importantly, the right not to be abused but to be loved and respected for who they are.
HOPE Humane Society takes in all kinds of animals (birds, horses, goats, pigs, rabbits, snakes, etc.) and do our absolute best to give them all a fair chance for adoption. We take in animals from six surrounding counties in two states and have an average of 450-500 animals on any given day.
Since 2013, we have adopted out over 2,000 cats and over 4,800 dogs into loving homes and to loving families.
HOPE Humane Society receives no funding from the United Way or from the local, state, or federal government. We receive no funding from national animal organizations and no funding from the Humane Society of the United States. We are a 501(c)(3) non-profit organization that depends on the donations of individuals and businesses within our community to take care of over 6,000 animals each year. Without your support we cannot shelter the homeless, feed the hungry, or take care of the sick.
Since we start our no-kill plan in April 2016, we have decreased the number of cats put down by 93%, the number of dogs put down by 87%, and the plan is not complete yet. We have increased cat adoptions by 144% and dog adoptions by 232%.
Sebastian County Humane Society
dba HOPE Humane Society
3800 Kelley Hwy
Fort Smith, AR 72921
INTERIM Director- Raina Rodgers
[email protected]
Call Us: 479-783-4395
Do you need to find a loving home for your pet?
No-kill shelters do wonderful work, but as a result, are often inundated with pet surrenders. In the unfortunate scenario that you have to find a new home for your pet, please read through the rehoming solution and articles on this page before contacting the shelter.