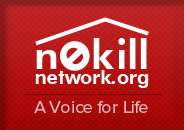 Woof! Meow! One thing before you go…
Do you need to find a loving home for your pet?
Shelters are often inundated with pet surrenders, and do not want to provide a simple outlet that takes away the obligation of responsible pet ownership. Therefore, they would prefer that people try hard to find a solution before resorting to surrendering their pet to a shelter. If you must find a new home for a pet, please try posting to our adoption portal before placing the burden on the shelter. Direct adoptions work well and allow everyone to share in the accountability of their community!

SOS Cat Rescue AZ - Saving Orphans and Seniors (Cortaro)
Visit
SOS Cat Rescue AZ - Saving Orphans and Seniors (Cortaro) >>
https://soscatrescueaz.org/ (report broken link)
SOS Cat Rescue AZ, Inc. is a foster-based, volunteer-run 501(c)(3), no kill, non-profit animal rescue group based out of Tucson, AZ dedicated to saving orphan kittens and senior cats from shelters across Arizona and giving them a second chance for a "happily ever after" life by matching adoptable kitties to the right homes. All cats are solely placed in foster homes where they will be taken care of according to their individual needs such as bottle feeding for orphans, socialization for kittens while growing up, medical attention to the sick, and hospice care for seniors.

Since all our cats live in foster homes, we get to know them, their behavior, and their needs very well so we can help you find the cat that is a match for you.

SOS stands for Saving Orphans and Seniors and is founded by experienced Tucson based rescuers who focus on special-need-cats and their well-being. Our team consists of excellent foster families, specialized bottle-feeders with years of experience, as well as strong individuals with a loving heart for senior cats, their special needs, and the knowledge that most of our seniors are with us because of their deteriorating health. This means we give senior cats a loving hospice forever home where they can pass over in a home situation, loved and cared for.

Our goals are to rescue orphaned kittens and senior cats in need, provide them with the care they need, and find them wonderful homes and a place to live out their remaining days. We are also working hard at screening the potential families and asking the right questions to ensure every single one of our rescued kitties finds their happily ever after home.


Mailing Address:
P.O. Box 344
Cortaro, AZ 85652-0344

Call Us: (520) 445-3889
Do you need to find a loving home for your pet?
No-kill shelters do wonderful work, but as a result, are often inundated with pet surrenders. In the unfortunate scenario that you have to find a new home for your pet, please read through the rehoming solution and articles on this page before contacting the shelter.