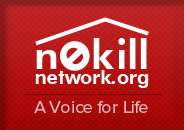 About this Dog
Lola is a beautiful dog who has a heart of gold. She is an 85 pounds mastiff/shepherd who was found on the streets of Detroit. She was originally rescued from The Michigan Humane Society. She is 3 years old and has no known medical issues. She currently lives with two dogs and two cats but doesn't get along with one of the dogs. She would do best in a home where she is the only animal. She has never shown aggression towards humans and constantly wants to snuggle and play.
Interested in adopting this Dog?
Fill out this form and we'll connect you with the current caretaker.