Interested in adopting this Dog?
Fill out this form and we'll connect you with the current caretaker.
About this Dog
Whitney is a kind and loving dog, a great hiking companion and tail-up happy, fun-loving play buddy. She has completely bonded with us, as we have with her, so we know she is capable of falling in love with someone who loves her. She will melt your heart if you give her a chance to get to know you. She is fast and athletic and loves to play and horse around for fun, rides perfectly in the car, gets along with cats, doesn't dig or leave the yard, just a nice dog. WHITNEY'S STORY We have been fostering Whitney for a year now. When she came into our lives, it was because a relative had adopted her from our local animal shelter, and he decided not to keep her after struggling with her for about a week because she had so many unfavorable issues. He was told that she was confiscated from a hoarding situation. We came to believe that she been both abused and neglected in her former life. This describes how Whitney WAS when she came to us: unable to do anything but lie curled up in a ball, terrified of EVERYTHING including her shadow and falling leaves. Literally EVERY sound and motion that occurs inside a typical household from getting something out of a drawer or opening the fridge terrified her. She was unable to take one step off the porch without putting her on a leash and taking her out to go to the bathroom because she was so terrified. All typical home sounds really, really scared her. She would hunker down and look away if we tried to get her to play with a toy or chase a ball. She was scared to death of creeks and ponds, fearing even putting a toe in the water. She was very unsure walking outdoors and didn't know how to navigate trails and was scared to death of jumping up on a log or stump for fun like our other dogs like to do. WHO WHITNEY IS NOW Over the last year and hundreds of hours of working with her, she has really evolved into such a different and lovely dog. To sum it up, she is a tail-up dog now. Where she used to walk around with her tail down in fear all of the time, she now runs around with joy and her tail up with a happy disposition. She loves walking/hiking and jumping up on all sorts of things for fun and can walk on or off-leash, she runs freely around the house in comfort without fearing even loud noises such as a hair blow-dryer or the vacuum, she runs freely on our property that has no fence on one side and we have taught her to stay within our boundaries and she does without straying. She does not dig or jump fences. She jumps our few agility jumps for fun now, she is fantastic with our two cats and does not bother them whatsoever (she prefers to give them a wide berth), she has shown no prey drive or interest in chasing cows, horses or deer. She loves playing in the water, though she has not started swimming yet. Over the last three months, she has come to LOVE playing ball and brings it right back and drops it for you every time. She loves to jump in the air to try to catch the ball on the fly and will play as long as you will play with her. She gets along really well with our little 12-pound fuzzy female dog, and they have on occasion even shared the same bed. She is afraid, but still does great at the veterinarian's office and is very cooperative. She has never, ever offered to bite, even when she is most afraid of something. She is an excellent dog, barking and alerting if someone comes to the house, but she is not an excessive barker. She will not pursue going after a stranger because she is too afraid to go near them. Whitney's remaining issues: she is still afraid of strangers. When we encounter them on the trail, she will walk by without overreacting or pulling away and/or bolting like she used to, though she is still scared, but continues to improve. We talk to her during each encounter to try and ensure her that she'll be okay, and this really helps. The ONLY other thing that causes trouble for her is if our big dog that we have had for years acts aggressive towards us or other another dog, at which point Whitney will bite her and an aggressive fight ensues. This is the one and ONLY reason that we are not able to keep her. Although Whitney does really well with our little dog, she might be best suited to a single dog home, only because she is known to be aggressive to our big dog. That said, our little dog has actually bluff-charged Whitney three times and growled at her on several occasions, and Whitney just respectfully, if not a little timidly, averts her gaze and moves away. She has not once even threatened to fight our little dog. Whitney is around seven years old. Whitney is a wonderful, happy dog and is a fantastic hiking buddy. Her only reaction to strange dogs has so been a desire just to stay away from them. She will go anywhere and do anything now and finds joy in playing and running off-leash whenever she can. She knows the following commands now: sit, down, up, shake, wait and right here (heel). She also comes back perfectly when you call her name. She is calm and will nap comfortably without being "entertained," but loves being petted when you're ready. She tends to like to sidle up for pets. If anyone ever wants to talk with us about her or have us show them anything about how we have worked with this beautiful girl, they are free to call us at 530.276.7224. She is current as of January 2021 on DHPP (one year), Rabies (three years) and heartworm test (negative), has 10 months of Interceptor heartworm preventative and currently licensed for 2021. She takes nightly medication and a 30-day supply is included. She does best on Open Nature Lamb dog food from Albertson's.
Contribute to Whitney's Dogecoin Stash!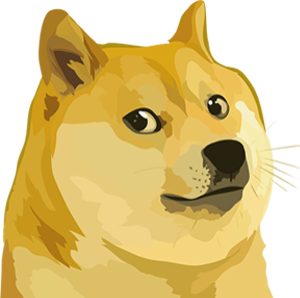 100% of Whitney's Dogecoin balance will be sent to whoever adopts Whitney.
Adopt Whitney and Receive Dogecoin
Adopting a pet can be expensive, and we're trying to help by fundraising for each individual in need of adoption. After verifying the adoption, Whitney's new family will receive the funds that their pet has raised. Dogecoin is digital currency that can be exchanged for cash, traded, or held as an investment (see the "What is Dogecoin" section below).

31 DOGE is Whitney's current Dogecoin balance
---

The adopting family is the only party eligible to receive the Dogecoin. If you adopted the Whitney, thank you for providing a home and a loving family! Please begin the process of claiming Whitney's Dogecoin here.
For adoptions in which nokillnetwork.org was the matchmaker and we have contact information for both parties, we make every effort to contact the adopting family. For adoptions that were not facilitated by nokillnetwork.org, we still encourage the adopting family to claim the Dogecoin by submitting the necessary information.
The adopting family is the only party eligible to receive the Dogecoin. The adopting family will be required to provide proof of adoption between 4-6 weeks after adoption. This is to ensure that the home is a good match and Whitney was not returned. After we have verified the adoption, Whitney's Dogecoin balance will be sent to the adopting family. Our staff provides instructions and help throughout this process.
---
"The fun and friendly internet currency."
Dogecoin sets itself apart from other digital currencies with an amazing, vibrant community made up of friendly folks just like you. Dogecoin is a decentralized, peer-to-peer digital currency that enables you to easily send money online.
Watch the video below or learn more about it at dogecoin.com.
---
We want the Whitney's balance to go to the adopting family as a way to say thank you for providing a loving home and to help with pet care expenses. In the unfortunate event we cannot contact them and verify the adoption, Whitney's balance will remain in our general Dogecoin fund. This fund may be used to match contributions made to other adoptable pets, incentify other adoption-related actions, promote our mission, or support the operating expenses of nokillnetwork.org. If you would like to make a direct contribution to nokillnetwork.org to help us help other pets in need, you can go here. We appreciate your generosity and help!
---
Contribute to Whitney's Dogecoin Stash!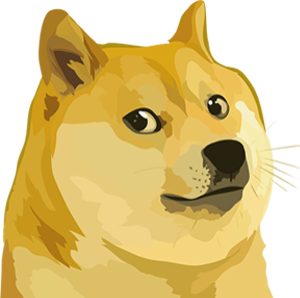 100% of Whitney's Dogecoin balance will be sent to whoever adopts Whitney.
Interested in adopting this Dog?
Fill out this form and we'll connect you with the current caretaker.