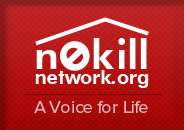 Poodle Rescue of New England
Somerville, Massachusetts
Visit
Poodle Rescue of New England >>
http://poodlerescuene.org/prne2017/ (report broken link)
IMPORTANT NOTE:
Organizations listed in this directory are not no-kill shelters. For a list of NoKill Animal Shelters visit our
Poodle Rescue of New England is a 501 (c) 3 non-profit organization dedicated to the rescue and placement of homeless poodles, providing services throughout New England (Maine, New Hampshire, Vermont, Massachusetts, Connecticut and Rhode Island).
We are an all-volunteer organization that works with veterinarians, shelters, families and other rescue organizations to care for and re-home poodles. Before placement, all dogs are spayed or neutered, heartworm tested, vaccinated and groomed.
Each dog is evaluated to ensure a long and loving relationship between poodle and owner. Poodle Rescue of New England is a member of Petfinder which lists more than 200,000 animals available for adoption.
Poodle Rescue of New England
P.O. Box 441447
Somerville, MA, 02144-0012
[email protected]
Phone: 617-628-1425.
Do you need to find a loving home for your pet?
No-kill shelters do wonderful work, but as a result, are often inundated with pet surrenders. In the unfortunate scenario that you have to find a new home for your pet, please read through the rehoming solution and articles on this page before contacting the shelter.