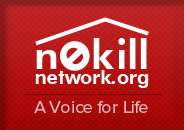 Humane Society of North Myrtle Beach
Myrtle Beach, South Carolina
Visit
Humane Society of North Myrtle Beach >>
https://humanesocietynmb.org/ (report broken link)
IMPORTANT NOTE:
Organizations listed in this directory are not no-kill shelters. For a list of NoKill Animal Shelters visit our
The mission of The Humane Society of North Myrtle Beach is to find loving and permanent homes for abandoned animals; provide first rate veterinary care through our experienced, local veterinarians; offer low cost spay and neuter programs for dogs and cats, and to reach out to children, teachers, and parents through the education of pet responsibility. The heart of our organization is our dedication and professionalism.
409 Bay St
North Myrtle Beach, South Carolina
[email protected]
Phone: (843) 249-4948
Do you need to find a loving home for your pet?
No-kill shelters do wonderful work, but as a result, are often inundated with pet surrenders. In the unfortunate scenario that you have to find a new home for your pet, please read through the rehoming solution and articles on this page before contacting the shelter.