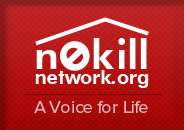 West Feliciana Animal Humane Society
Saint Francisville, Louisiana
Visit
West Feliciana Animal Humane Society >>
http://wfahs.org/ (report broken link)
IMPORTANT NOTE:
Organizations listed in this directory are not no-kill shelters. For a list of NoKill Animal Shelters visit our
WFAHS was founded in August 2012. We work closely with Sheriff Austin Daniel and the West Feliciana Parish Sheriff's office. The team at West Feliciana Animal Humane Society provides a safe, healthy and caring environment for all animals in its care. WFAHS adopts out over 90% of the animals brought into the shelter every year. Our volunteers work hard at serving the lost or abandoned animals of West Feliciana Parish.
Hours & Contact Us
Mon. - Sat. 9 am - 4 pm Sun. 9 am-12 pm & 2 pm-4 pm After 4 pm by appointment
(225) 635-5801
9946 W Feliciana Parkway St. Francisville, LA 70775
[email protected]
Do you need to find a loving home for your pet?
No-kill shelters do wonderful work, but as a result, are often inundated with pet surrenders. In the unfortunate scenario that you have to find a new home for your pet, please read through the rehoming solution and articles on this page before contacting the shelter.