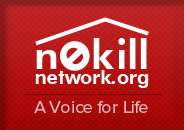 Woof! Meow! One thing before you go…
Do you need to find a loving home for your pet?
Shelters are often inundated with pet surrenders, and do not want to provide a simple outlet that takes away the obligation of responsible pet ownership. Therefore, they would prefer that people try hard to find a solution before resorting to surrendering their pet to a shelter. If you must find a new home for a pet, please try posting to our adoption portal before placing the burden on the shelter. Direct adoptions work well and allow everyone to share in the accountability of their community!

Rain Rescue (Sheffield)
Sheffield, South Yorkshire
Visit
Rain Rescue (Sheffield) >>
http://www.rainrescue.co.uk (report broken link)
Registered Charity Established 2002 Helping in South Yorkshire. "Helping pets in crisis situations, primarily dogs at risk of being needlessly destroyed in stray & lost kennels, plus cats and kittens abandoned on the street".

Rain Rescue was founded by Jacquie Neilson after she saw some lost and stray dogs in a Huddersfield council dog pound. Jacquie was horrified at the conditions these dogs had been kept in - and ultimately put to sleep from. A few had been saved by a lady and they had arrived at a local rescue centre where Jacquie volunteered. Once she realised that these dogs - who had done no wrong other than be in the wrong place at the wrong time were treated so terribly and then ultimately put to sleep - she decided to do something about it.