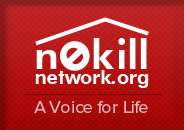 Woof! Meow! One thing before you go…
Do you need to find a loving home for your pet?
Shelters are often inundated with pet surrenders, and do not want to provide a simple outlet that takes away the obligation of responsible pet ownership. Therefore, they would prefer that people try hard to find a solution before resorting to surrendering their pet to a shelter. If you must find a new home for a pet, please try posting to our adoption portal before placing the burden on the shelter. Direct adoptions work well and allow everyone to share in the accountability of their community!

Cat Action Trust 1977 (Leeds)
Visit
Cat Action Trust 1977 (Leeds) >>
http://www.catactiontrust1977leeds.co.uk/ (report broken link)
We are a voluntary cat charity who soley relies on the public for donations of food, beds, toys and towels and sheets and also donations in cash is welcome. We are a registered charity nationwide who deals with feral and abandoned cats/ kittens to rescue and treat if necessary to get back to full health and then to rehome them to a suitable living environment.

Our aims: CAT 1977's policy is to help feral cats by limiting their numbers through neutering and returning to site, and by finding homes for kittens and tame stray cats. The charity is totally against killing for expediency.