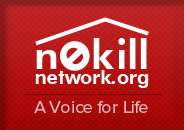 Woof! Meow! One thing before you go…
Do you need to find a loving home for your pet?
Shelters are often inundated with pet surrenders, and do not want to provide a simple outlet that takes away the obligation of responsible pet ownership. Therefore, they would prefer that people try hard to find a solution before resorting to surrendering their pet to a shelter. If you must find a new home for a pet, please try posting to our adoption portal before placing the burden on the shelter. Direct adoptions work well and allow everyone to share in the accountability of their community!

Camp Nibble Rabbit & Rodent Rescue (Leeds)
Visit
Camp Nibble Rabbit & Rodent Rescue (Leeds) >>
http://www.campnibble.com (report broken link)
Camp Nibble is a rabbit and rodent rescue charity run by us (Hannah and Stephen) from our own home, and the homes or our trusted forsterers. The shelter is run on an entirely voluntary basis with no paid employees. We consider our own pets to be family members. Therefore, we find it unbearable to imagine that other smal animals are living in conditions in which they are scared and unloved. We came to the conclusion that our passion for animals and our experience in caring for them left us with no other option that to dedicate all of our efforts into helping the ones most in need. The number of animals being mistreated and abandoned by their owners is shocking. There are currently thousands of unwanted animals in the UK competing for a very limited number of available rescue spaces. We are also here to help in genuine cases where caring owners are sadly unable to continue caring for their much loved pets.

We are passionate about animal welfare in general. However, rabbit resue has become the focus of Camp Nibble as a charity. This is simply because in the UK rabbits have been identified as the most neglected and cruelly treated pet and are in desperate need of rescue support. Along side helping rabbits we also try and help rodents, turtles, tortoises and some bird species wherever possible.