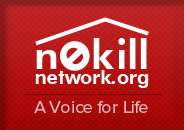 All Creatures Are Truly Special, Inc. (Dahlonega)
Visit
All Creatures Are Truly Special, Inc. (Dahlonega) >>
http://savearescue.org/orgsandrescues/listing/all-creatures-are-truly-special-inc-1 (report broken link)
All Creatures Are Truly Special, Inc. is a non-profit, private, community supported rescue, NO KILL animal shelter located in Dahlonega, Georgia and Albertville, Alabama. We've been providing safe and clean living quarters for hundreds of animals since 1987. Currently we house about 200 animals.

We operate without government funds to help stray and abandoned dogs and cats residing in Dahlonega, the surrounding areas and even from outside the State of Georgia by:

*Providing care and shelter for homeless animals.
*Working to find them new, loving homes.
*Promoting responsible pet ownership in the Georgia and Alabama communities as well as on the Internet.
Do you need to find a loving home for your pet?
No-kill shelters do wonderful work, but as a result, are often inundated with pet surrenders. In the unfortunate scenario that you have to find a new home for your pet, please read through the rehoming solution and articles on this page before contacting the shelter.