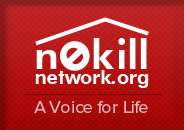 Dog and Cat adoption in Vermont
Female Dog for adoption
Breed: Unknown breed
IN NEED OF LOCAL FOSTER OR ADOPTER/ AVAILABLE FOR FOSTER TO ADOPT FOR LOCAL ADOPTERS Meet Winnie! More ...

Female Dog for adoption
Breed: Labrador Retriever / Mixed (short coat)
Welcome Zara to CCPAL Rescue. She is a 3-month-old Lab mixed puppy. She has fully webbed feet and ...
If you don't see the pet you're looking for on this page, you can also view all adoptable dogs and cats in Vermont or select a different city in Vermont from the dropdown below.