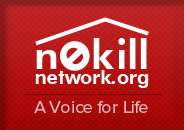 Dog and Cat adoption in Magdalena, New Mexico
13 October 2021
Female Dog for adoption
Breed: Malinois cross
Magdalena, NM 87825
Piglet is 14 months old and about 35 pounds. Spayed, UTD on all shots. Extremely smart, goofy, and loving with her people. ...

100% of these funds will go to Piglet's adopting family.
Find additional pets in my surrounding area:
If you don't see the pet you're looking for on this page, you can also view all adoptable dogs and cats in New Mexico or select a different city in New Mexico from the dropdown below.