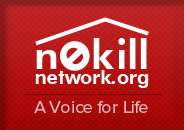 About this pet
Toby is a 70 lb. one and a half year old handsome boy. He is very sweet, loving, and playful. He does have food and toy aggression and also gets grouchy when he is tired. He is very active and loves the dog park as well as walks! He is friendly with other dogs and kids, but if he has a toy, is eating, or is sleeping, it is best to leave him alone. He requires a lot of attention, more than we can give him. He does need someone who can put in the time and training to provide him the comfort, safety, and security he needs to thrive.
Interested in adopting this pet?
Fill out this form and we'll connect you with the current caretaker.