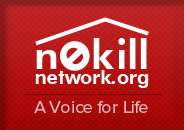 About this Dog
I am completing this app for a friend who has no access to a computer. To the best of my ability, I can tell you that Trina is about 9-10 months old. She is a pit mix, chocolate in color. She has not been spade because the owner does not have any money to pay for it. She is so very sweet and lovable and is house broken. Owner keeps her inside but she loves to play outside with other dogs. I don't know how she would do with kids but knowing her sweet personality, she should do well. Her owner is being evicted from his home and as of today, has no water and soon to have electricity disconnected. The owner will be homeless unless he can find money to buy a train ticket to Virginia to live with family but can't take her with him. Trina is his and my biggest concern at this point. I have been providing both of them with food but because the owner does not always have access to a phone, he was not able to let me know that he ran out of food for both of them on Friday, going without food or water for the past 3 days. I have taken them food today but this is only a temporary fix. If I did not already have 6 dogs and 4 cats of my own, I would take Trina. She so desperately needs a good loving home and as quickly as possible. Time is running out for both of them. Her owner has had a hard time letting go of her but now understands that he can't possibly take care of her, especially when he can't take care of himself. Is there anyone who has enough love in their heart to take in this precious baby?
Interested in adopting this Dog?
Fill out this form and we'll connect you with the current caretaker.