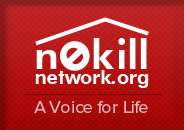 About this pet
Tabtab is a 12-13 yo calico female She is indoor only and has been spayed. She is 10.7 lbs and is a snuggle bug and a lap cat. She is up to date on her shots received a clean bill of health from her vet on 12/23/19. No kidney issues, no diabetes, no feline HIV, etc... To be transparent Tabtab has had litter box issues in the past where she goes beside instead of inside of it. She has been using the box at the vet. Her owner passed away on 12/17/19, and I am unable to take her in myself. She has never been in a house with small kids or other animals besides her sister, Lil Bit. I believe she would do best in a home with Lil bit or another cat that is sweet and doesn't bully. She is a sweet and loving cat who deserves a loving home.
Interested in adopting this pet?
Fill out this form and we'll connect you with the current caretaker.