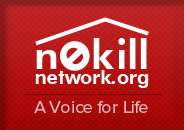 About this pet
Six-year-old, all-black male cat who is a bit shy and has been a faithful companion to his 91-year-old owner since he was a kitten. Loves a lazy routine of snuggling up next to a senior citizen while watching TV and recognizes "dinner time" when certain music signals the end of a 6 p.m. news show. Owner recently admitted to a nursing home, with no family in area to care for Lucky. Cat eats Hills Science Diet formulated for urinary health. Owner is sad to part company with his pal and would like to see him bring comfort to someone else.
Interested in adopting this pet?
Fill out this form and we'll connect you with the current caretaker.