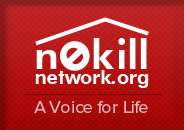 About this Cat
Leo is a little over 1 year old. Birthdate is May 2018. He is over weight currently because he eats food from our other cat's bowl as well as his own. He is food "nervous". We got him from a shelter where he shared with many other cats and we contribute it to that. He is also very skittish. He loves to come and sit in your lap to get love, but doesn't like being reached for/picked up. No medical requirements; fixed, shots up to date, and microchipped. If I could pick his new home, it would be with me. Sadly, there are some issues that have caused us to come to this decision after being his first and only home for the last year. Our elder cat has still not adjusted to Leo and continually shows aggression towards him. Sadly, this has caused Leo to urinate outside of the litter box frequently because our other cat chases him out. Along with this, we have brought our first baby home last month and Leo is not adjusting well. Along with urinating outside of the litter box more frequently, he has become aggressive around our newborn. He wants to play with her and has gotten too aggressive with jumping and clawing. Leo loves the company of other cats, but older kids may be a better fit as he seems to want to play with them. I wouldn't recommend babies or dogs (because he is skittish).
Interested in adopting this Cat?
Fill out this form and we'll connect you with the current caretaker.