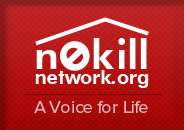 About this pet
Charlie is 3 years old and a complete sweetheart. She is great with kids and other dogs, I am not sure how she does with cats. I rescued Charlie from being put down and am now seeking to find her a forever home. Charlie is fixed and up to date on her shots to my knowledge. Charlie is also completely house trained and is currently working on her kennel training while I foster her. She is very calm and loves to be outside so would do very well with someone who has a fenced yard.
Interested in adopting this pet?
Fill out this form and we'll connect you with the current caretaker.