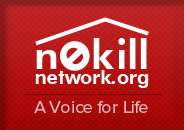 About this pet
We purchased Miss. Jasmine as a kitten from the Daytona Beach Humane society. She is now 3 years old. She is spayed and was raised in a home with 3 small dogs. She has NEVER been outside not once. She weighs approx 11 pounds and is healthy. She has NO bad habits at all and is a VERY calm kitty. She acts like a dog somewhat as she loves to play tag. She also comes running to the front door to great visitors. She REALLY has ALOT of dog tendencies as she has grown up with 3 dogs. She will come with a 6ft cat tree, enclosed litter box, a bag of litter and food and bowls. She is microchipped so new family will need to get that contact information updated. We truly hate making this decision to rehome her but her daddy acquired severe allergies to her hair. We've tried everything to keep her but just can't put her above her daddy's health.
Interested in adopting this pet?
Fill out this form and we'll connect you with the current caretaker.