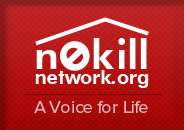 About this Cat
As of May 30, 2019, Scrappy has been adopted. Scrappy Doo is a 15-pound Maine Coon mix thought to be about five years old. He should be an only cat, as he can be rather aggressive toward other cats. It is unknown how he would get along with dogs or children. He is very affectionate and loving with people, and he would make a wonderful pet. He does tend to regurgitate his food easily, however, either because he eats too fast or needs a special diet. He is neutered and received his rabies and FRCPC shots in December 2018. He has no known medical problems, and tested negative for feline leukemia and FIV. He is an indoor cat but enjoys walking on a leash outside.
Interested in adopting this Cat?
Fill out this form and we'll connect you with the current caretaker.