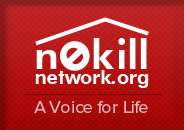 About this pet
Munch is 6 years old. Her current owner has terminal cancer and wants to find her a good home. She is very loving cat. Maybe 12lbs. She is spayed and has had her shots. She eats Purina Dry Cat Food. She likes the Seafood Flavors the best. She loves to be petted and brushed. Loves to be patted on the back. She doesn't like kids. She likes adults men or women. Munch is a Beautiful Cat. Has Tiger stripes on her face is very affectionate.
Interested in adopting this pet?
Fill out this form and we'll connect you with the current caretaker.