Interested in adopting this Dog?
Fill out this form and we'll connect you with the current caretaker.
×
Message sent successfully.
About this Dog
I first met Scooby in approximately September 2021. In early 2022, a friend of my boyfriend said she would be buying a home and needed a renter, so he moved in once all was settled in June 2022. This friend decided to take on Scooby, a roughly three (now 4 or 5) year old untrained dog with past trauma, while having a year old cat and a three year old son. Ultimately, Scooby went from one bad situation to another. The friend didn't have any time to train him* (and neither did my boyfriend or myself), so he was constantly crated or left outside for being too rambunctious and peeing/pooping in the house. I decided to try to find him a home where he could get the love and attention he needed and deserved. *She works crazy hours and relies on other people to raise her child. My boyfriend and I own her cat now and the next dog she got died of Parvo. Only one person showed interest, and she didn't decide to take him until I expressed that the friend was planning to bring him to a shelter. I felt bad dumping the responsibility of an unneutered, untrained adult dog on someone else, but I didn't want to see anything happen to him; he is the most loving, playful, goofy, loyal dog I've ever met. The woman who adopted him has been trying with him since May 2022, but she has many other animals (three other dogs, five cats, a giant Flemish bunny, 23 guinea pigs, two turtles, and fish) and Scooby needs someone's undivided attention. Training efforts have shown minimal improvement. He feels the extreme need to be the alpha, even with her elderly (but lively) male dog. They have gotten in many fights and it eventually got to the point where it was better to keep them separated.* We figured it could have to do with his hormones and not being neutered, so I started researching places to get him a checkup and on a neutering waitlist. We took him to Petco (Vetco) in Media, PA, got him his shots and all standard tests done in September 2022. That day, we unfortunately found out that Scooby has heartworms. I paid for the visit and the medicine to begin treatment, but I am a 20 year old college student with my own pets making just over minimum wage. I wasn't sure how to go about further treatment and subsequently, the neuter surgery; the woman's husband is the family's source of income and never wanted to take Scooby in in the first place (he was under the impression that they were fostering him, not keeping him). *Scooby bit her one time when she was trying to separate him and the other dog. Scooby is strong and has endless energy. It's hard to keep weight on him because he burns fat like crazy (he's about 40 something pounds). The woman and her husband recently went away for a wedding, so my boyfriend and I went to the house to feed the animals and let the dogs out. Scooby was separated from the others by being kept in their two car garage (temperature controlled and finished). He chewed a hole through the wall of the garage leading to outside within just eight eight hours of being left alone. She feels terrible, but she doesn't know what to do anymore, and I feel awful for handing her a dog that has caused so much chaos. Now, finding a place for him is urgent. A few mornings ago, the husband found their giant Flemish rabbit dead in the garage where Scooby is kept. The rabbit was free-roaming and liked the garage. The rabbit appeared unharmed, so it's not definite Scooby hurt him, but the husband became irate and threatened to put Scooby on the streets if he isn't out of their house soon. The wife and I both love Scooby to death, but we can't give him the life he needs. It's truly devastating to have to do this.
Contribute to Scooby's Dogecoin Stash!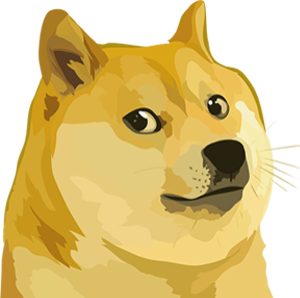 100% of Scooby's Dogecoin balance'll be sent to whoever adopts Scooby.
Adopt Scooby and Receive Dogecoin
Adopting a pet can be expensive, and we're trying to help by fundraising for each individual in need of adoption. After verifying the adoption, Scooby's new family will receive the funds that their pet has raised. Dogecoin is digital currency that can be exchanged for cash, traded, or held as an investment (see the "What is Dogecoin" section below).

40 DOGE is Scooby's current Dogecoin balance
---

The adopting family is the only party eligible to receive the Dogecoin. If you adopted the Scooby, thank you for providing a home and a loving family! Please begin the process of claiming Scooby's Dogecoin here.
For adoptions in which nokillnetwork.org was the matchmaker and we have contact information for both parties, we make every effort to contact the adopting family. For adoptions that were not facilitated by nokillnetwork.org, we still encourage the adopting family to claim the Dogecoin by submitting the necessary information.
The adopting family is the only party eligible to receive the Dogecoin. The adopting family will be required to provide proof of adoption between 4-6 weeks after adoption. This is to ensure that the home is a good match and Scooby was not returned. After we have verified the adoption, Scooby's Dogecoin balance will be sent to the adopting family. Our staff provides instructions and help throughout this process.
---
"The fun and friendly internet currency."
Dogecoin sets itself apart from other digital currencies with an amazing, vibrant community made up of friendly folks just like you. Dogecoin is a decentralized, peer-to-peer digital currency that enables you to easily send money online.
Watch the video below or learn more about it at dogecoin.com.
---
We want the Scooby's balance to go to the adopting family as a way to say thank you for providing a loving home and to help with pet care expenses. In the unfortunate event we cannot contact them and verify the adoption, Scooby's balance will remain in our general Dogecoin fund. This fund may be used to match contributions made to other adoptable pets, incentify other adoption-related actions, promote our mission, or support the operating expenses of nokillnetwork.org. If you would like to make a direct contribution to nokillnetwork.org to help us help other pets in need, you can go here. We appreciate your generosity and help!
---
Contribute to Scooby's Dogecoin Stash!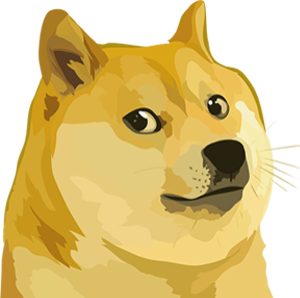 100% of Scooby's Dogecoin balance will be sent to whoever adopts Scooby.
Interested in adopting this Dog?
Fill out this form and we'll connect you with the current caretaker.