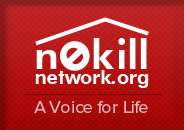 About this pet
Age 3. Very sweet. Needs good family or loving single cat mom or dad. She is indoors cat. Brown tabby w/ green eyes. Best for her if she gets 100% attention as an only kitty. Unable to download pictures, programming issue w/app. But I can email if contacted. She has no special food requirements. She needs no special care, though, she has an inner ear balance thing. Balance is off some. She purrs, is a "cuddle muffin", a real sweetheart. sleeps w/ me. I am moving 8/13/'19 to Ohio. I have a kitty that is 13, along w/two other 8 year olds. I am a newly engaged senior citizen & my fiancée & I want to stop w/ our seniors. So please if you are out there, she could use a forever home real soon! It's hard for me to do this, really hard cause I still love her. Just call me "The Cat Lady" who wants what is best for her youngest. Thank you. Please consider Molly. My phone is 254.624.2922.
Interested in adopting this pet?
Fill out this form and we'll connect you with the current caretaker.